Membership
NEW members can apply for membership by completing the information requested here: https://icshrm.shrm.org/user/register
Renewing Membership only consists of making sure your information is correct in your account and paying annual dues (information below).
**If you are a SHRM member, please click here for the Chapter Designation form that goes to national SHRM stating that you designate ICSHRM as your local chapter.
---
Membership Dues
Please include the member's name with payment.
Don't miss out on the valuable benefits of membership! Join Today!
Checks can be mailed to: P.O. Box 431, Lake Charles, LA 70602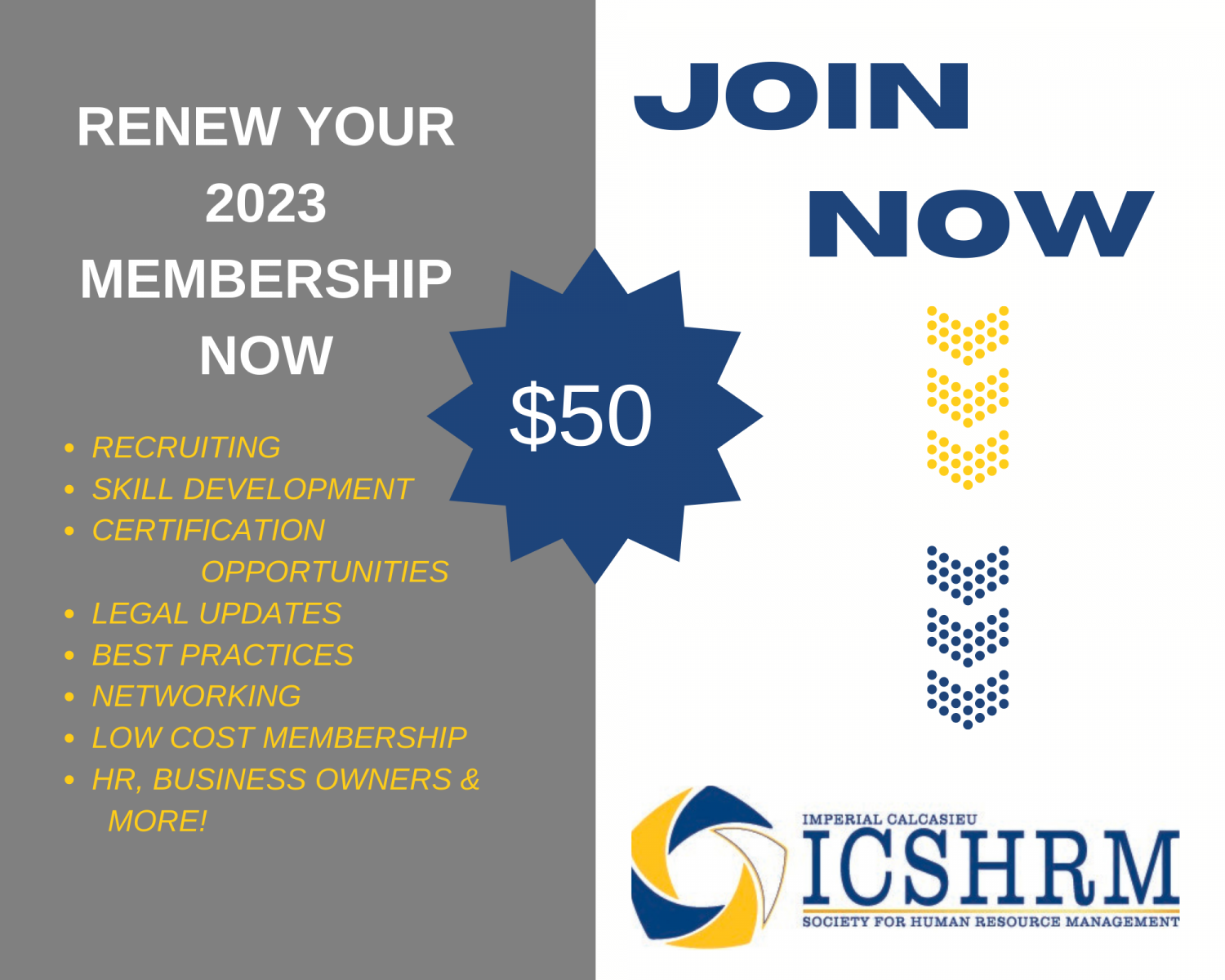 ---
Membership Record
Please make sure that your membership record has the correct details listed for you by clicking here. You can make any changes that are necessary.
---
Membership Resignation
If you do not wish to remain a member of ICSHRM, please submit the Membership Statement form with a statement of resignation listed in the comments section.